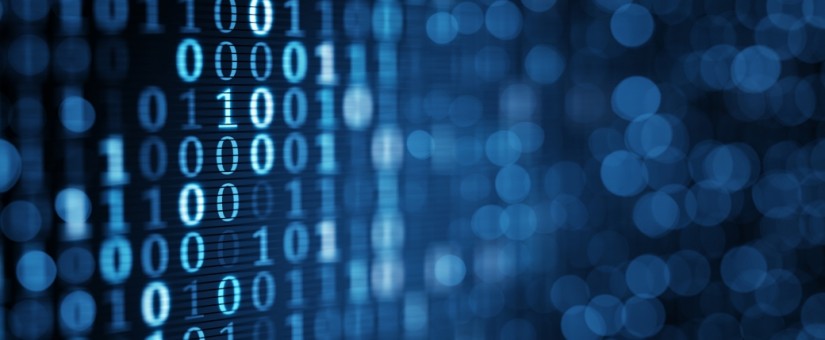 ​1​ Who we are
​1.1​ We
​We at NetworkTables B.V. with its registered business in The Netherlands, Reg. No 64468062 ("NetworkTables," "we," "us," "our") know that our users ("you," "your") care about how your personal information is used and shared, and we take your privacy seriously. Through our platform, apps and services, designed by event managers, we help your attendees to meet the right people and make networking more efficient at your events all over the world.
​1.2​ Services
NetworkTables' websites and domains, including www.networktables.com, www.iseated.com, and any other webpages, subdomains, country level domain variants that link or refer to this Privacy Policy (collectively, our "Site"), all of the services available on or through the Site or otherwise provided by us (including our application programming interfaces), and all of our applications, including without limitation, NetworkTables manager, userview (collectively, the "Applications") are offered, maintained and provided by NetworkTables. We refer to all of these as our "Services."
​1.3​ Users
Through the Services, NetworkTables provides a simple and easy way for registered users who are event Organizers, planners and charitable organizations ("Organizers") to create event session registration, attendee profile, speaker profile, Organizer profile, fundraising and other webpages related to their events, to promote those pages and events to visitors or browsers of the Services and to handle registrations related to those events to users who wish to make registrations from or to such events ("Attendees"). We refer to Organizers, Attendees and other visitors and browsers of the Services collectively as "Users" or "you."
​2​ Our privacy policy
This Privacy Policy sets forth our policy with respect to information that can be associated with or which relates to a person and/or could be used to identify a person ("Personal Data") that is collected from Users on or through the Services. "Non-Personal Data" as used in this Privacy Policy is therefore any information that does not relate to a person and/or cannot be used to identify a person.
When you interact with the Services, we may also collect Non-Personal Data. The limitations and requirements in this Privacy Policy on our collection, use, disclosure, transfer and storage/retention of Personal Data do not apply to Non-Personal Data.
​3​ Data we collect
In case you use or interact with us through our Services, we may gather various types of Personal Data, as explained more fully below. We differentiate 3 types: All Users, Organizers and Attendees.
​3.1​ All Users
​3.1.1​ Information you provide to us:
For all Users, we receive and store any Personal Data you voluntarily provide such information to the Services, such as when you register for access to the Services, contact us with inquiries or questions, respond to one of our surveys or browse or use certain parts of the Services. The Personal Data we may collect includes without limitation your name, address, email address and other information that enables Users to be personally identified.
​3.1.2​ Information we automatically collect:
We may automatically collect certain technical data that is sent to us from the computer, browser and/or mobile device through which you access the Services ("Automatic Data"). Automatic Data, includes without limitation, a unique identifier associated with your access device and/or browser (including, for example, your Internet Protocol (IP) address) characteristics about your access device and/or browser, statistics on your activities on the Services, information about how you navigated to the Services and any data collected through Cookies, Pixel Tags, Local Shared Objects, Web Storage and other similar technologies. A cookie is a string of information that a website stores on a visitor's computer, and that the visitor's browser provides to the website each time the visitor returns. Visitors who do not wish to have cookies placed on their computers should set their browsers to refuse cookies before using the our Services, with the drawback that certain features of our Services may not function properly without the aid of cookies.
When you register for the Services or otherwise submit Personal Data to us, we may associate other Non-Personal Data (including Non-Personal Data we collect from third parties) with your Personal Data. At such instance, we will treat any such combined data as Personal Data until such time as it can no longer be associated with you or used to identify you.
​3.2​ Organizers
As an Organizer we collect additional Personal Data from you.
​3.2.1​ Information you provide to us:
In some cases, we may collect your credit card information, some of which may constitute Personal Data, to secure certain payments. In addition, if you use our payment processing services, we will collect financial information from you as necessary to facilitate payments and information required for tax purposes (e.g., your taxpayer identification number).
​3.2.2​ Information we obtain from other sources:
We may collect or receive Personal Data from third party sources, such as third party websites, your bank, our payment processing partners and credit reporting agencies.
​3.3​ Attendees
As an Attendee we collect additional Personal Data from you.
​3.4​ Information you provide to us:
When event organizers invite you to use our Services and pre-fill any data about you including your name, email, company and position., we will collect additional information from you (e.g., gender, location, about me, interests etc.) some of which may constitute Personal Data. In addition, Organizers can set up event questionnaire pages to collect virtually any information from Attendees in connection with an Organizer's event listed on the Services. If an Attendee voluntarily provides that information in connection with session registration for an event or otherwise, it will be available to us and will be held by us in accordance with this Privacy Policy. In addition, such information will be delivered to the Organizer of the applicable event in accordance with "Disclose and Transfer of Data: Organizers" below.
​3.5​ Information we obtain from other sources:
We may collect or receive Personal Data from third party sources, such as Organizers, other Attendees, social media or other third party integrations, your credit card issuing bank, our payment processing partners or other third parties.
​4​ Use of information
We collect and use the Personal Data we collect in a manner that is consistent with this Privacy Policy. We may use the Personal Data as follows:
​4.1​ Specific Reason
If you provide Personal Data for a certain purpose, we may use the Personal Data in connection with the purpose for which it was provided. For instance, if you contact us by e-mail, we will use the Personal Data you provide to answer your question or resolve your problem and will respond to the email address from which the contact came.
​4.2​ Internal Business Purposes
We may use your Personal Data for internal business purposes, including without limitation, to help us improve the content and functionality of the Services, to better understand our Users, to improve the Services, to protect against, identify or address wrongdoing, to enforce our agreements, to manage your account and provide you with customer service, and to generally manage the Services and our business.
​4.3​ Marketing
Where it is in accordance with your marketing preferences, we may use your Personal Data to contact you in the future for our marketing and advertising purposes, including without limitation, to inform you about services or events we believe might be of interest to you, to develop promotional or marketing materials and provide those materials to you, and to display content and advertising on or off the Services that we believe might be of interest to you. In particular, Organizers should note that we may use information we receive or collect regarding Attendees (including without limitation via an Organizer's event page) in accordance with the terms of this Privacy Policy, including in the manner set forth above.
​4.4​ Organizer Emails
We allow Organizers to use our email tool to contact Attendees for their current and past events, so you may receive emails from our system that originate with such Organizers. Organizers may import the emails they have from external sources and send communications through the Services to those emails and we will deliver those communications to those emails.
​4.5​ Other Purposes
If we intend to use any Personal Data in any manner that is not consistent with this Privacy Policy, you will be informed of such use prior to or at the time the Personal Data is collected or we will obtain your consent subsequent to such collection but prior to such use.
​5​ Disclosure and Transfer of Data
​5.1​ Not selling
We consider this information to be a vital part of our relationship with you. Therefore, we will not sell your Personal Data to third parties, including third party advertisers. There are, however, certain circumstances in which we may disclose, transfer or share your Personal Data with certain third parties without further notice to you, as set forth below.
​5.2​ Business Transfers
If all or any part of the Services is sold to a third party, we may transfer Personal Data to the third party buyer as part of the assets of the business. You acknowledge and agree that any successor to or acquirer of NetworkTables (or its assets) will continue to have the right to use your Personal Data and other information in accordance with the terms of this Privacy Policy.
​5.3​ Sharing Data
We may share your Personal Data with our parent companies, subsidiaries and/or affiliates for purposes consistent with this Privacy Policy.
We may share your Personal Data with our contractors and service providers who process Personal Data on behalf of NetworkTables to perform certain business-related functions. These companies include our database providers, marketing agencies, email service providers, backup and disaster recovery service providers and others. When we engage another company to perform such functions, we may provide them with information, including Personal Data, in connection with their performance of such functions.
​5.4​ Organizers
We provide the Personal Data entered on the applicable event or related event page to the Organizers of such event or event page. We may provide your Personal Data to the Organizer of the event to which the event page is linked. In some instances, an Organizer may appoint a third party, which may or may not be affiliated with the Organizer, to create an event or event page on its behalf (we call these third parties "Third Party Organizers"). You agree that we are not responsible for the actions of these Organizers, or their Third Party Organizers, with respect to your Personal Data. It is important that you review the applicable policies of the Organizers, and if applicable and available, their appointed Third Party Organizers, of an event (and the related event page, if applicable) before providing Personal Data or other information in connection with that event or related event page.
​5.5​ Third Party Connections
You can connect your NetworkTables account to your accounts on third party services, in which case we may collect, use, disclose, transfer and store/retain information relating to your account with such third party services in accordance with this Privacy Policy. For example, if you connect with Eventbrite, we store your Eventbrite id, first name, last name, email, location, events and profile picture and use them to connect with your Eventbrite account to provide certain functionality on the Services, like importing events and event attendees.
​5.6​ Disclosing information
We may disclose your information to third parties if we determine that such disclosure is reasonably necessary to (a) comply with the law; (b) protect any person from death or serious bodily injury; (c) prevent fraud or abuse of our Services or our users; or (d) protect our property rights.
​6​ Storage & Protection of Data
​6.1​ Storage
We may store Personal Data itself or such information may be stored by any third parties to whom we have transferred it in accordance with this Privacy Policy. We retain your Personal  Data and information in connection with our Services for as long as we need it to provide you the Services. You may close your account by contacting us: support@networktables.com. However, we may retain Personal Data for an additional period as is permitted or required under applicable laws. Even in case we delete your Personal Data it may persist on backup or archival media for an additional period of time for legal, tax or regulatory reasons or for legitimate and lawful business purposes.
​6.2​ Protection
We take what we believe to be reasonable steps to protect the Personal Data that is collected via the Services from loss, misuse, unauthorized use, access, inadvertent disclosure, alteration and destruction. We continue to develop features that allow us to keep your information safe and secure. However, no network, server, database or Internet or e-mail transmission is ever fully secure or error free and we cannot and do not promise, represent, warrant or guaranty that your information or any information about you will not accessed by third parties or misused by them in spite of our security efforts. That's why you should take special care in deciding what information you send to us. Please keep this in mind when disclosing any Personal Data.  We are not liable to you for any misuse or disclosure.
​7​ Choice
If we ever send you information by e-mail concerning new products, services or information that you did not expressly request, we will provide you with an e-mail address by which you may request no further notices.
Organizers use our email tools to send electronic communications to those on their event attendee or email subscription lists, including Attendees who have registered for their events in the past. Although these electronic communications are sent through our system, NetworkTables does not determine the content or the recipients of these electronic communications.
​8​ Changes
The Services and our business may change from time to time as this is how we stay innovative. As a result, it may be necessary for us to make changes to this Privacy Policy. Please review this policy periodically, and especially before you provide any Personal Data. This Privacy Policy was updated on the date indicated above. Your continued use of the Services following the effectiveness of any changes to this Privacy Policy constitutes acceptance of those changes. If any changes to this Privacy Policy is not acceptable to you, you should cease accessing, browsing and otherwise using the Services.